A NEW ERA OF MILITARY GRADE WINCHES HAS ARRIVED.
Upgrade to military grade with our newest models for EVEN MORE POWER & MORE FLEXIBILITY. Our new retrofit designs make it easy to upgrade your entire fleet.
Ask our team how to retrofit winches that are reliable, dependable, uncomplicated, and safer.
PULLING FORCE:
SEPSON VS. TOP COMPETITORS
With larger standard drum diameters than competitors, Sepson Sepdurance Winches maintain higher line pulls for longer. This reduces losses in pulling capacity, giving you better performance, and more winch for your dollar.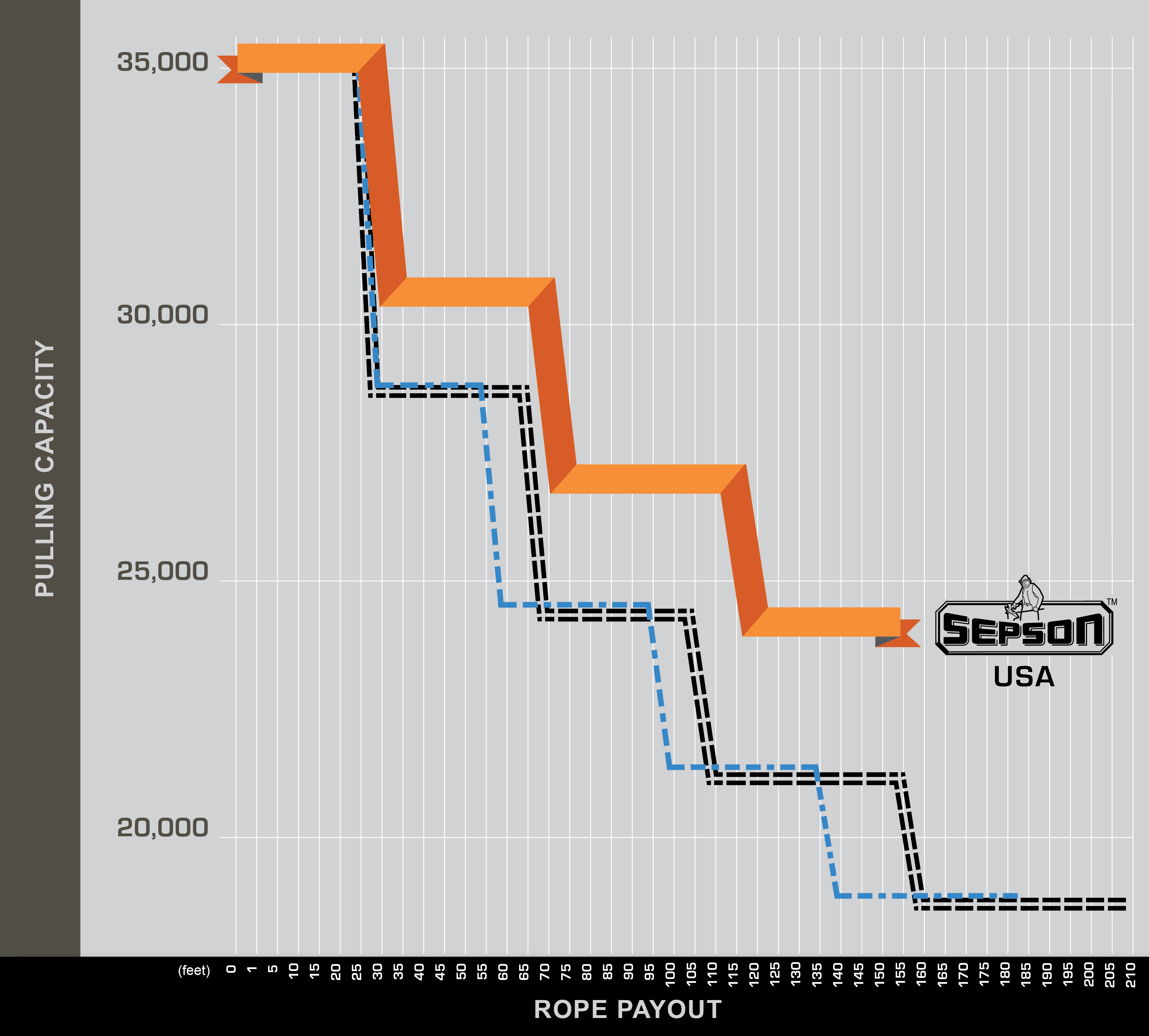 NEW SEPDURANCE WINCHES
BUILT TO RETROFIT EASILY